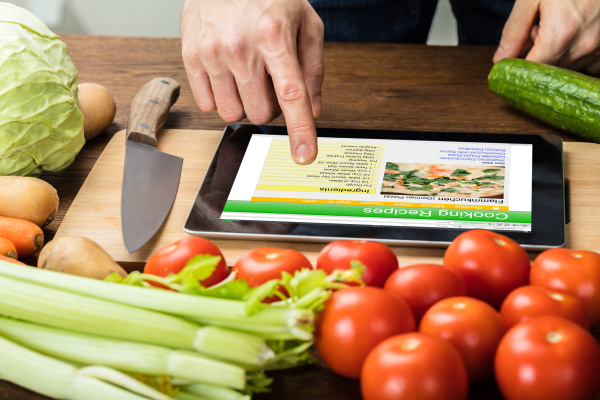 IF NOT NOW, WHEN THEN? WHY NOT LET THE CREATIVITY FLY IN THE KITCHEN
Creative home cooking
Are you craving for something new and unusual or at least something different?

Then break out the saucepan! Now is the perfect opportunity to take your time and get creative in the kitchen.

And, better still, you don't even need to be a professional to do it. Thanks to a great, wide range of food blogs, tutorials, online courses or simply skyping with grandma and grandpa or mom and dad, you can acquire super cooking or baking skills more easily that ever before.

And even if it doesn't work - don't worry - your restaurant around the corner can certainly help with a take-away option.

Discover a wide variety of royalty-free media on the subject of "unusual home cooking" with photos, vectors and videos!
Discover our new lightbox here!
Special Web Subscriptions
New: Inexpensive image web subscriptions designed to help maintain online communication during the current situation. Choose from three special subscriptions with 10, 20 or 30 images per month in 1400px resolution with a term of 3 months. No automatic renewal. Starting at ₹533 per month.
100-Credits with 20% off



Need more flexibility? Discover our 100 credits package with a 20% discount! Get only what you need without restrictions regarding image size and license scope. Files for blogs, for example, are already available from 1 credit. Buy our 100 credits package with its 20% discount here!
Get the 100 Credits Pack here!