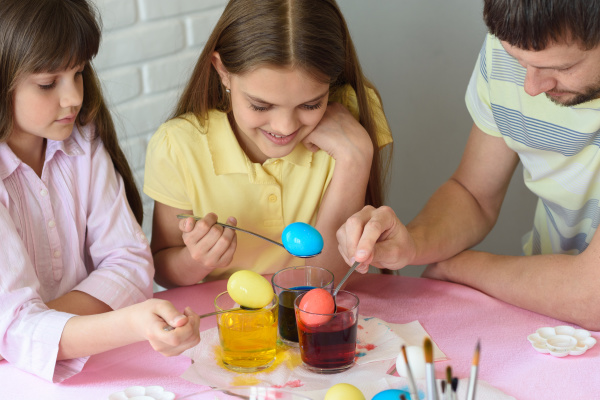 Specials FOR EXTRAORDINARY TIMES:
New Web Subscriptions & A 20% DISCOUNT ON OUR 100-CREDITS PACK
But first things first: Next week is Easter!
Not to be forgotten just because of the #TheLockdown. Easter is coming! And with it the time for brightly coloured Easter eggs, chocolate bunnies and lovingly crafted Easter nests.

Now is the ideal time to spend a nice time with the whole family, completely relaxed and far away from home office and home schooling.

Hiding Easter nests in your apartment, house or garden and colouring eggs together - finally time for the really beautiful things. We won't have that taken from us!

Brightly coloured, happy and full of positive energy - our lightbox for Easter 2020, with a variety of royalty-free images, videos, illustrations, vectors and 360° images.
Discover our Easter-Lightbox here!
Special Web Subscriptions
New: Inexpensive image web subscriptions designed to help maintain online communication during the current situation. Choose from three special subscriptions with 10, 20 or 30 images per month in 1400px resolution with a term of 3 months. No automatic renewal. Starting at £6,33/ €6,67/ US$7 per month.
100-Credits with 20% off



Need more flexibility? Discover our 100 credits package with a 20% discount! Get only what you need without restrictions regarding image size and license scope. Files for blogs, for example, are already available from 1 credit. Buy our 100 credits package with its 20% discount here!
Get the 100 Credits Pack here!