City Trips: Easter Island
The Easter Island:
Rapa Nui – a mythical open-air museum in the South Pacific
Would you like to explore something totally new around Easter? Then, why don't you take a closer look at the Easter Island. An isolated island in the middle of the South Pacific, rich in nature, impressive statues and a genuinely mysterious aura.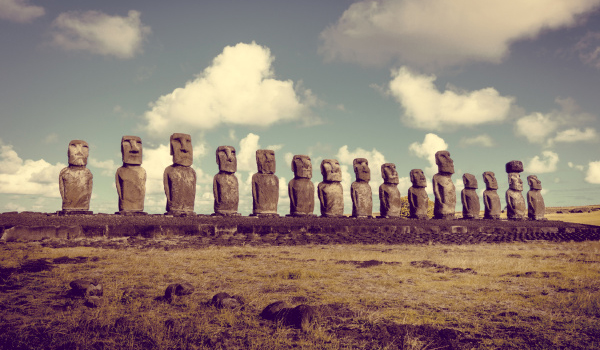 A lost culture at the other end of world.
The unique stone statues, mysterious petroglyphs and a alphabet of its own are witness to an advanced ancient civilisation that was able to develop in total isolation. And on top of that, it's still a mystery as to how man even came to populate this remote island. Even in this day and age the Easter Island has not given up all its secrets.
Imprint
PantherMedia GmbH - Rüdesheimer Str. 11 - 80686 Munich-
Local court: Amtsgericht München, Registry: HrB 154364 - VAT-ID:DE238391457 -
Directors: Tomas Speight, Robert Walters © 23.01.2018