Confetti - Streamers - Costumes: Carnival time is here!

Today is the start to what are probably the most colourful days of the season! Fun masks, creative costumes und cantrips take over city centre pedestrian areas. Of course, carnival would only be half the fun, if there weren't also all the delicious Berliners (German for jam filled doughnuts) to go with it.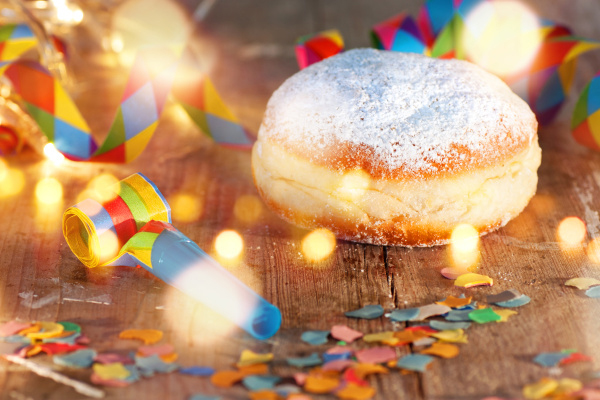 And these sweet treats could hardly taste more delicious than when eaten during carnival.
Not to forget Monday's large processions winding their way through cities like Düsseldorf, Cologne or Mainz where this tradition is strongest in Germany. You can watch them on live TV if you can't make it there. The float designs are very entertaining and sometimes controversial.
We wish you lots of fun in midst of all the colourful hustle and bustle.

Take note, it's the last day of our St. Valentin's Day promotion!
If you make a purchase by 8.2.2018 of net €250 we will send you a Fleurop Voucher
for €25 and if it's over net €500 we'll make it €50.
*This promotion applies to invoices issued by Panther Media GmbH
between 25.1.2018 and 8.2.2018 and paid for before 9.2.2018.

Imprint
PantherMedia GmbH - Rüdesheimer Str. 11 - 80686 Munich-
Local court: Amtsgericht München, Registry: HrB 154364 - VAT-ID:DE238391457 -
Directors: Tomas Speight, Robert Walters © 8.02.2018