Experience our completely new PantherMedia search! With the redesign, our focus was firmly on increasing the quality of the results. Search results have been distorted by translations in particular for a long time now. Often, image descriptions were even translated back and forth between the languages which of course led to decreasing accuracy, not to mention mistakes. We have achieved our improvements by eliminating translations as much as possible and have translation only in one place, the search query itself.
Now we always search in the original image description, which leads to significantly better quality of the results. And the uncoupling of complex thesauri and vocabulary tables from the search has also added to increasing speeds significantly. On top of that we can now add new languages in a matter of minutes. So, if would like to use a language listed in Google translate that is not activated on our website for the search, please let us know and we'll see what we can do. After all, nothing beats search in our mother language! This is all made possible by the use of language APIs and AI.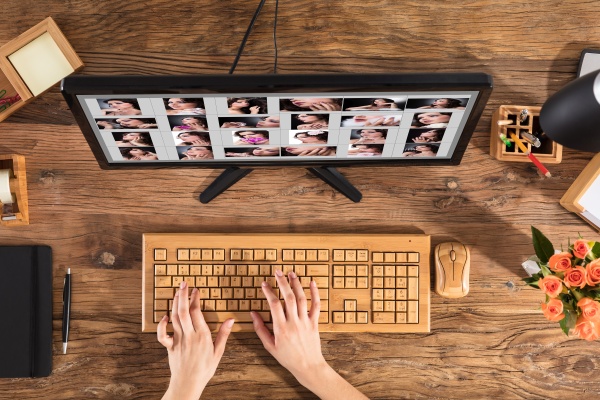 At the same time, it was a key goal to bring our search into the age of voice assistants. If you are Chrome user, you can now use speech entry the same way you're used to from your smart phone! We have always thought that creatives and Boolean search do not go well together. Use speech input to easily describe the image you are looking for more accurately without all the hassle of typing. You will see - the accuracy of the result will surprise you!
We also have added new, in House developed, keyword weighting, which further increases the focus on relevant content and overall accuracy of the results.
Another important feature of the new search is that if you find language translation errors, you can make suggestions for improvements. Because despite the latest AI, us humans still often know the appropriate translation better.
And, on top of that, click the reload button in in the suggestion pop up and see your own personal new result immediately.
Using WordPress?
Check out our easy to use WordPress Plugin here!
Enjoy full access to your PantherMedia images without having to leave WordPress.