It's that time of the year again - carnival season. Funny masks, creative costumes and pranksters rule the pedestrian streets of the inner cities. Are you still looking for inspiration for your costume or project? Then browse through our brand new carnival lightbox with the latest ideas for the most colourful season of the year!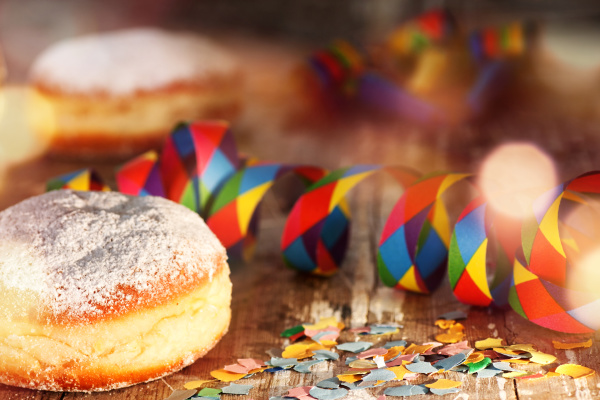 Of course, everything would be only half the fun if it were not for the many yummy Berliners, or donuts!
And when do these sweet pastries taste better, if not at carnival time? And, of course, the great street parades and the many lovingly designed costumes shouldn't be missed. Discover great images all about carnival in our brand new carnival 2019 Lightbox.