360° pictures are an exciting new medium for design and creation. Immerse yourself in the exciting world of 360° images at PantherMedia! Supplied by our new partner - 360Cities – apparently the world's largest supplier. 360° / VR media are ideal for use in the areas of education, publishing, travel. advertising and film as well as for the development of mobile apps and games.
And to make it easy for you to get to know them, we have put on an introductory discount of 50%* for 360° images! But, only until 31.3.2019.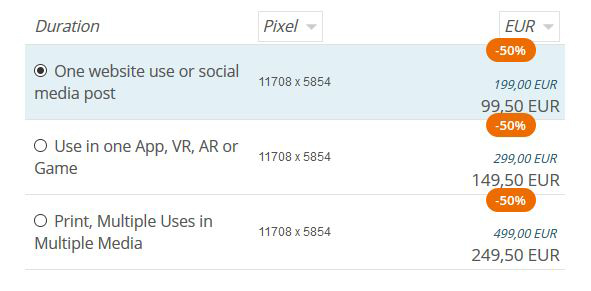 But, don't hesitate too long: You only have the chance to get to know this impressive content at a 50% discount* until 31.03.2019!