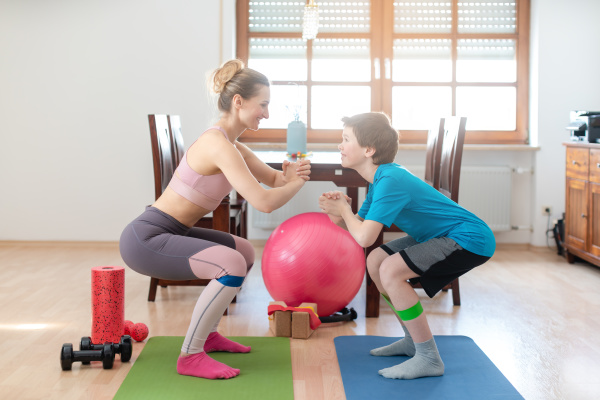 SPECIALS FOR EXTRAORDINARY TIMES: NEW WEB SUBSCRIPTIONS & A 20% DISCOUNT ON OUR 100-CREDITS PACK
Stay fit without visiting a studio!
At the moment, there are not as many options as usual for diversifying our leisure time - creativity is required! And many people are already making the best of the situation and going out into the fresh air for walks even if at a distance from others, to see something different than just their own four walls and, above all, to get some exercise.

The focus is on health, not only due to the corona virus, but also to bring variety to everyday life that has become so bland. And, even if the weather does not want to play along, there are opportunities to find variety and exercise at home.

Whether with the help of apps, live streams or simply freestyle with the children, there are many great options to keep fit.

Discover our diverse selection of media on the subject of indoor and outdoor exercise.
Discover great media about home sports here!
Special Web Subscriptions
New: Inexpensive image web subscriptions designed to help maintain online communication during the current situation. Choose from three special subscriptions with 10, 20 or 30 images per month in 1400px resolution with a term of 3 months. No automatic renewal. Starting at £6,33/ €6,67/ US$7 per month.
100-Credits with 20% off



Need more flexibility? Discover our 100 credits package with a 20% discount! Get only what you need without restrictions regarding image size and license scope. Files for blogs, for example, are already available from 1 credit. Buy our 100 credits package with its 20% discount here!
Get the 100 Credits Pack here!