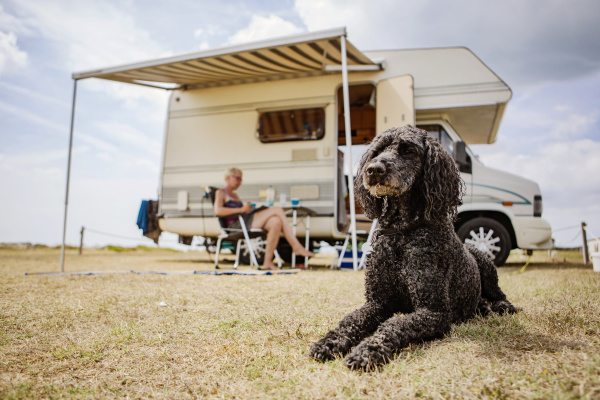 OUR CURRENT SPECIALS: MINI-SUBSCRIPTION FOR DIGITAL & THE 100-CREDITS PACK WITH A 20% DISCOUNT
Ideas for 2020: Camping
This year is the perfect opportunity to go camping to find a little adventure away from the crowds! No matter whether it's with a caravan, camper, tent or simply just the 7 most important things in your travel backpack and off you go - camping is incredibly multifaceted and refreshingly different.

Even the trendy glamorous "glamping" with great, big, pre-set up tents and various luxury options could be a great choice for nature lovers who don't want to miss maximum comfort.

Camping leaves nothing to be desired, because you can plan your camping trip individually and have a broad range of options to choose from, and it's not even tied to one place if you find it's not what you were hoping for when you get there. And best of all: in most countries within the EU, even your pet can travel with you!

Discover our great lightbox with a diverse selection of royalty-free media related on the subject of camping in 2020!

Mini web subscriptions
Check out our three special mini subscriptions with 10, 20 or 30 images per month in 1400px resolution with a term of 3 months. Of course, without automatic renewal. Starting from £6,33/ €6,67/ $7 per month or £0,46/€ 0.50/ $0,54 per image.
100-Credits with 20% off



You want to stay flexibile? Decide freely what you need when and without restrictions regarding image size and license type. Files for blogs, for example, are already available from 1 Credit.Credits at PantherMedia do not expire, which is why they are particularly suitable for intermittent or spontaneous image requirements.