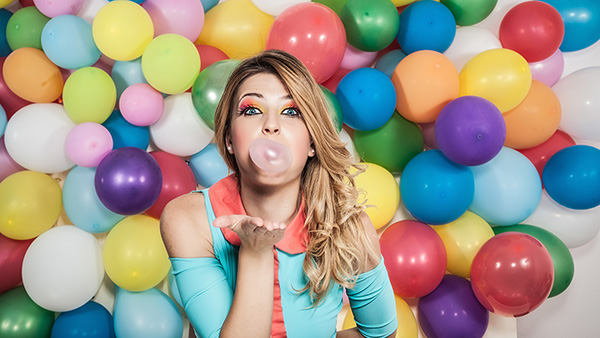 DESIGN INSPIRATION: FLASHY ROYALTY-FREE MEDIA FEATURING BUBBLE GUM & POP CULTURE AESTHETICS
Bubble Gum & Pop Culture
The late 90s and early 2000s spawned quite a few unique trends and styles. The majority of them have even achieved cult status in the meantime - so it should come as no surprise that they're staging a huge comeback! Designs from around the turn of the millennium are colourful, cheerful and full of experimentation in terms of shapes and colour combinations - real eye-catchers! An expression of the hope and joie de vivre of their time.
Colourful Y2K Designs
We're encountering iconic pop-cultural designs and styles from past decades more than ever these days. And now it's the turn of the late 90s and early 2000s to return to the spotlight.

Discover our latest selection of brightly coloured vector graphics, photos and illustrations full of versatile and impactful visuals and aesthetics inspired by the late 90s and 2000s: Ideal for cutting edge digital and print designs!

The PantherMedia Brochure!
Discover our informative but short brochures from the last years until today. Would you like an overview about licenses, prices and business tools? Take a look!

If you no longer wish to receive this email, you can unsubscribe here for free.
Panther Media GmbH
Rüdesheimer Str. 11
80686 Munich
Germany
+498920002130