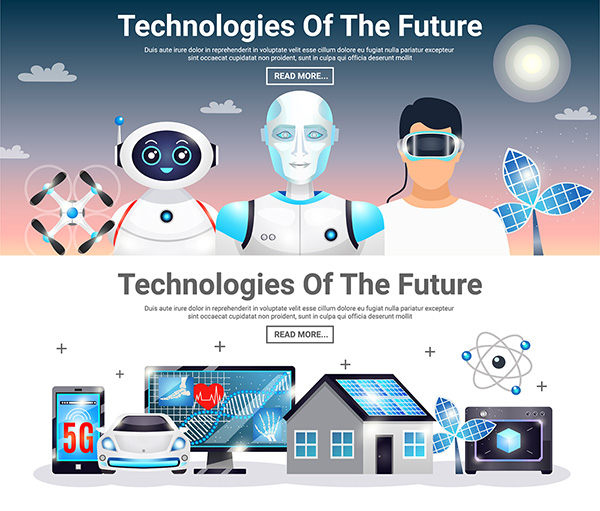 EXCITING DESIGNS & STYLES INSPIRED BY TOMORROW'S TECHNOLOGY
Technology on the move
It seems as if new innovations, networks, systems and much more come onto the market almost every day – no sooner have you familiarized yourself with the latest technology standards, when the next ones are already out. Practically every week. Buzzwords like 5G, air taxi, AI, ransomware, cyber this or cyber that, are just flying around. An extremely exciting and fast-paced area driving huge change!
Modern tech styles & designs
It's not just the technology itself that's changing at a breakneck pace, but the associated aesthetics, too. New innovations are almost always followed by new design and style trends.

Discover our latest selection of royalty-free photos, vectors and illustrations featuring exciting designs and tech styles inspired by the latest innovations!

The PantherMedia Brochure!
Discover our informative but short brochures from the last years until today. Would you like an overview about licenses, prices and business tools? Take a look!

If you no longer wish to receive this email, you can unsubscribe here for free.

Panther Media GmbH
Rüdesheimer Str. 11
80686 Munich
Germany
+498920002130