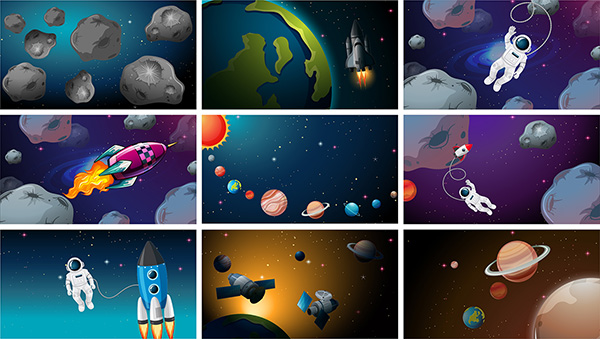 200K BRAND NEW VECTORS ON EVERY IMAGINABLE CONCEPT!
Vectors: Practical & Stylish
200K brand new vector graphics now online covering a very broad range of different topics and styles at PantherMedia! Icons, buttons, illustrations, key visuals, comics, pixels and much more!

Vectors are enjoying ongoing high popularity - and that not without reason! There are no limits to vector graphics. From the smallest detail to the largest banner, they can be scaled as required without any loss of quality. Whether print or digital, with a vector graphic you always have a powerful eye-catcher for your project!

Discover 200K new vectors now!
SALE: 20% extra Credits on Top
You can still really save on credits purchases - because until September 9th, were're giving you an extra 20% free credits on top when you purchase a credit pack!* And what do you have to do to get them, you may well ask. Nothing at all! No annoying promo code to enter or other hoops to jump through. Just buy the credit pack you need as usual and the 20% free bonus credits* will be added on top automatically!

And don't forget: Credits are valid for life! So, check out this deal right now and get 20% free extra credits. Only until 9.09.2021!*

Get 20% free credits on top now!

* Offer valid until 09.09.2021 CET. Free credits are automatically added to credit packages purchased during the period the offer is available. Every customer can purchase as many credit packages as desired.
The Extended License!
The standard license doesn't always cover everything. That's where the extended license comes in. Get all information about our licenses here! Take a look!

If you no longer wish to receive this email, you can unsubscribe here for free.

Panther Media GmbH
Rüdesheimer Str. 11
80686 Munich
Germany
+498920002130