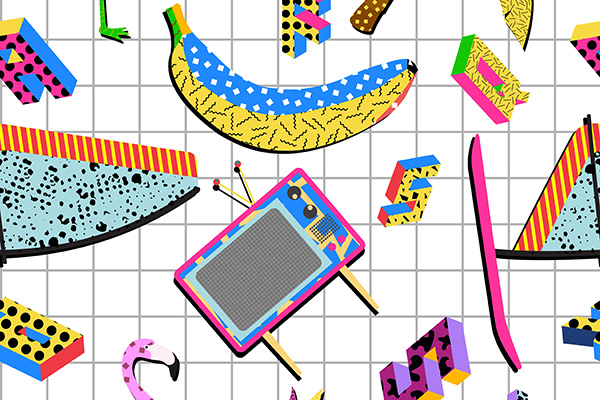 STYLE TREND 2021: INTENSE 80S LOOKS FOR YOUR DIGITAL & PRINT PROJECTS!
80s zeitgeist defies gloom
The lively and wildly colourful 80s created unbelievably unique trends and styles that still have a significant impact on today's fashion, pop culture and graphic design. The entire decade of the 1980s has attained absolute cult status! Almost all designs from that period burst with a zest for action, joy and living the moment - getting the most out of every second. An exciting zeitgeist that we want back today more than ever.
80s looks for your designs!
We often encounter iconic pop culture designs and styles from past decades in cycles, but the designs of the 80s are never really gone.

Discover our latest selection of trendy vector graphics, photos, illustrations and videos with great and versatile visuals and aesthetics inspired by the iconic 80s, ideal for digital and print designs!

The Extended License!
The standard license doesn't always cover everything. That's where the extended license comes in. Get all information about our licenses here! Take a look!

If you no longer wish to receive this email, you can unsubscribe here for free.

Panther Media GmbH
Rüdesheimer Str. 11
80686 Munich
Germany
+498920002130