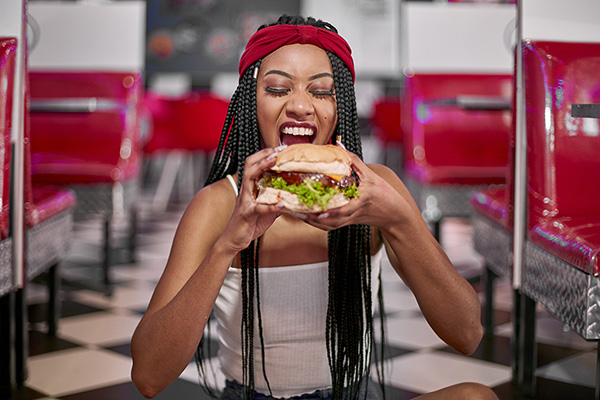 VISUAL INSPIRATION:
THE EMOTIONAL POWER OF FOOD!
Emotional effects of food
This week we have something special for visual gourmets - but with a twist. This time we're not focussing directly on foods themselves, but rather on their power and influence over us and our moods. Everyone knows it - if disliked food is put on the plate in front of us, our mood plummets on the spot. On the other hand, if our favourite biscuits that our grandparents always had for us, are served up, they can immediately take us back on a pleasant journey to our childhood and raise our spirits in no time. And sometimes, if we're honest, only eating helps.
From gulp to wow
It's clear that all kinds of foods or entire dishes have great emotional power over us and even with the smallest thought they can immediately conjure up memories and feelings. Pretty amazing, isn't it?

Dig in and discover our hand crafted selection of absolutely on target vector graphics, photos and illustrations around the emotional power of food - from gulp to wow! The focus in this selction is on people's reactions. Check it out now!

The Extended License!
The standard license doesn't always cover everything. That's where the extended license comes in. Get all information about our licenses here! Take a look!

If you no longer wish to receive this email, you can unsubscribe here for free.

Panther Media GmbH
Rüdesheimer Str. 11
80686 Munich
Germany
+498920002130