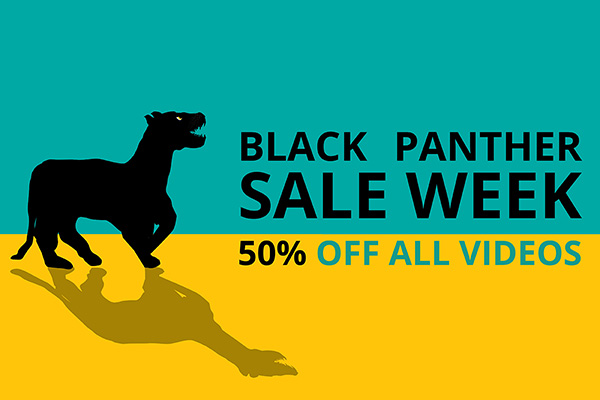 THE BLACK PANTHER SALE: 50% DISCOUNT ON ALL VIDEOS!
Black Panther Sale Week!
It's that time of the year again: The Black Weeks are back in full swing with great discounts and offers and of course we also want to be part of the party! Until November 30th you'll get a whopping 50% discount* on ALL of our 10 million royalty-free videos at PantherMedia! And it's easy. No promo codes to enter or similar hassle. Simply buy the video of your choice and save a whopping 50%* on your purchase. No need to enter codes - just buy as usual!
50% discount* on all videos!
To help your budget, we're giving a 50% discount* on all of our royalty-free videos until November 30th! Choose freely from more than 10 million clips! Why not give your year-end projects extra dynamics with motion and movement? Or are you already working on stuff for next year? Either way browse our latest royalty-free videos and discover a comprehensive selection of trendy content and topics!

The Extended License!
The standard license doesn't always cover everything. That's where the extended license comes in. Get all information about our licenses here! Take a look!

If you no longer wish to receive this email, you can unsubscribe here for free.

Panther Media GmbH
Rüdesheimer Str. 11
80686 Munich
Germany
+498920002130