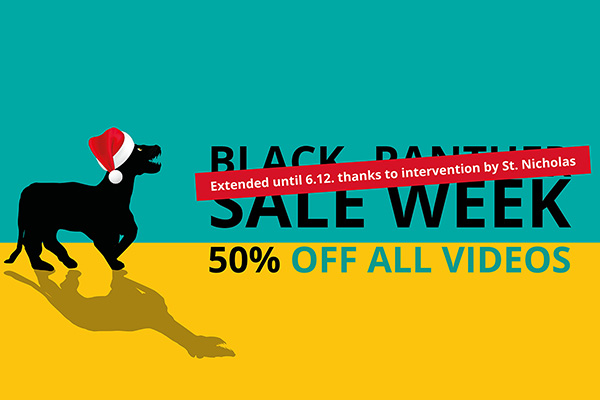 ONLY TODAY REMAINING: GET A 50% ST. NICHOLAS-DISCOUNT ON ALL VIDEOS NOW!
Black Panther St. Nicholas Sale
Thanks to the intervention of St. Nicholas our video sale was extended! He wanted you to have the chance to get serious savings on our videos up until today, December 6th, 2021! So, thanks to St. Nicholas, you still have the chance to save 50% on ALL videos today! But only today remains.
50% discount* on all videos
To help your budget, we're giving a 50% discount* on all of our royalty-free videos until today, December 6th! Choose from over 10 million clips! Make your next projects really dynamic and browse our latest royalty-free videos on all sorts of hot topics and trends!

The Extended License!
The standard license doesn't always cover everything. That's where the extended license comes in. Get all information about our licenses here! Take a look!

If you no longer wish to receive this email, you can unsubscribe here for free.

Panther Media GmbH
Rüdesheimer Str. 11
80686 Munich
Germany
+498920002130