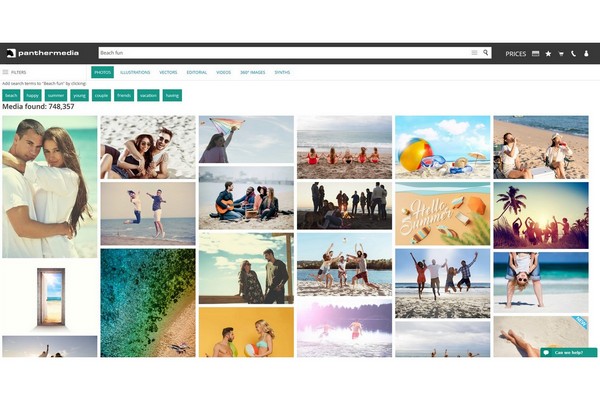 NEW LOOK WEBSITE WITH MUCH IMPROVED SEARCH, DISPLAY, PURCHASING & DOWNLOADING
Next level search & display
We've relaunched our website. It now offers dramatically more visual search results and vastly simplified workflows. Our goal is to make your work more creative, efficient and fun at the same time. Search results are presented in a significantly more attractive format allowing for much easier and faster image inspection. Relevant keywords can be added to a search with one click. Drill down with easy access to similars. We also removed all clutter that might have distracted from the results to give you a clean view of your hits. But if your missing something, let us know so that we can see if we can bring it back.
Simplified downloading and purchasing
Finding the right image is of course the key, but downloading and getting to use it is just as critical. We have removed clutter here, too and lightend your clickload to make getting the image more straight forward than ever. Easy buttons for credit users and subscription holders make this part of the workflow swift. We've made purchasing easier, too, by removing all the options that are rarely chosen and have simplified the presentation of our pricing and credit use. Especially the benefits of credits stand out much more clearly now. Namely the discounts available versus single image purchasing.