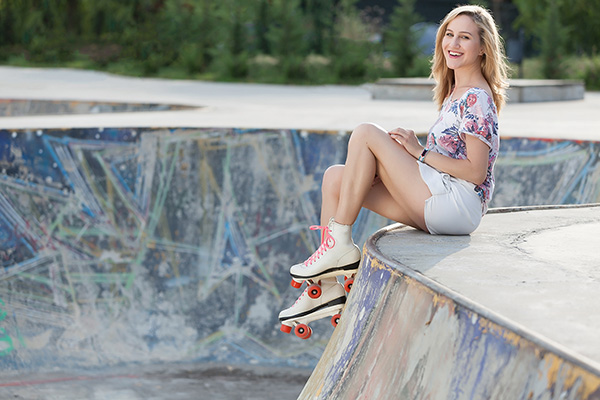 ICONIC DESIGN TREND 2021: ROLLER SKATING
The Roller Skating Revival
It can hardly be denied that many of the trends from the 80s never really go away completely. So, we have encountered roller skating again and again over the years, sometimes more and sometimes less prominently. But now it's staging a really big revival in pop culture. Interpreted in a modern way while still embodying the vibe of the 80s - the feeling of freedom and, above all, fun! And it's more than logical that such a high-spirited outdoor trend would have a revival that in times like these! We, for one, think it's great to see it back!

Roll with us into a colourful and fun summer and discover our latest selection of images about roller skating 2021!
Good to know: Extended license
The standard license doesn't always cover everything. That's where the extended license comes in. The use of images or videos as part of a resale product such as merchandise or templates always requires an extended license for example.

The same applies to the transfer of a license within affiliated companies or franchise companies as well as between members of similar organisations or to all entities of a public authority. An extended license is required.

You can find more information here

!



The PantherMedia Brochure!
Discover our informative but short brochures from the last years until today. Would you like an overview about licenses, prices and business tools? Take a look!

If you no longer wish to receive this email, you can unsubscribe here for free.
Panthermedia India Pvt Ltd.
G 25 Shivtirth CHS,
Bhulabhai Desai Road.
Mumbai 400026.
India.
+91 9892278724